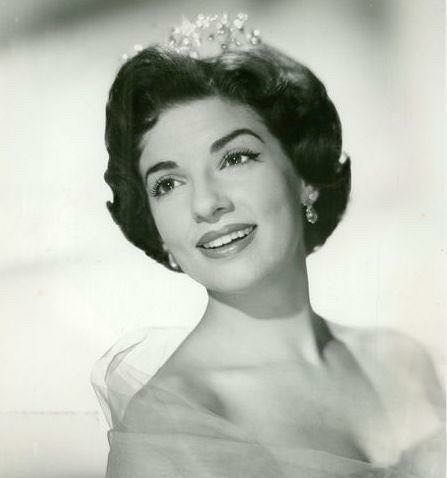 KS. Jeanette Scovotti ist eine amerikanische Koloratursopran und Kammersängerin. Sie debütierte 1962 an der San Francisco Opera als Blonde in Mozarts "Die Entführung aus dem Serail". Im selben Jahr gab sie ihr Debüt an der New Yorker Metropolitan Opera als Adele, die von 1962 bis 1966 regelmäßig an der Met aufgeführt wurde, und trat in 86 Aufführungen auf. Sie kam dann über Buenos Aires nach München und war 1966–76 Mitglied der hamburgischen Staatsoper, wo sie in den großen Koloraturpartien auftrat: Lucia, Olympia, Königin der Nacht, Zebinetta, Gilda usw. Auch gastiertesie in vielen renommierten Opernstätte, wie die San Francisco Opera, die Wiener Staatsoper, die Royal Opera in Covent Garden, das Teatro Colón und La Scala. (https://en.wikipedia.org/wiki/Jeanette_Scovotti)
KS. Jeanette Scovotti is an American coloratura soprano, chamber singer.She made her debut in 1962 at the San Francisco Opera as Blonde in Mozart's The Abduction from the Seraglio, in the same year she made her debut at the New York Metropolitan Opera as Adele, she was regularly performed at the Met from 1962 to 1966 and appeared in 86 performances. Then she came to Munich via Buenos Aires and was a member of the Hamburg State Opera from 1966 to 1976, where she was prominent in the major coloratura sections:Lucia, Olympia, Queen of the Night, Zebinetta, Gilda etc.She has also performed in the San Francisco Opera, the Vienna State Opera, the Royal Opera in Covent Garden, the Teatro Colón and La Scala.( https://en.wikipedia.org/wiki/Jeanette_Scovotti )
KS.Jeanette Scovotti, 美国著名花腔女高音歌唱家。JeanetteScovotti女士毕业于美国茱莉亚音乐学院,1962年饰演莫扎特歌剧"后宫诱逃"中的Blonde在美国旧金山歌剧院首次登台,同年首次亮相美国大都会歌剧院,演出了约翰施特劳斯的经典作品"蝙蝠",饰演Adele,此后数年,Jeanette Scovotti女士在大都会歌剧院陆续完成了86余场演出,其参演过的歌剧及饰演过的角色多成为经典剧作。Jeanette Scovotti女士后期与其先生定居德国,并将舞台中心转至欧洲。先后在慕尼黑歌剧院,汉堡国家歌剧院,维也纳国家歌剧院,英国皇家歌剧院,意大利斯卡拉歌剧院,阿根廷哥伦布剧院等欧洲各大剧院上演了近百场歌剧,其饰演的Lucia ( 拉莫美的露琪亚),Olympia (霍夫曼的故事),Gilda ( 弄臣),Königin der Nacht ( 魔笛),Zebinetta ( 阿里阿德涅在纳克索斯岛)等角色至今堪称经典。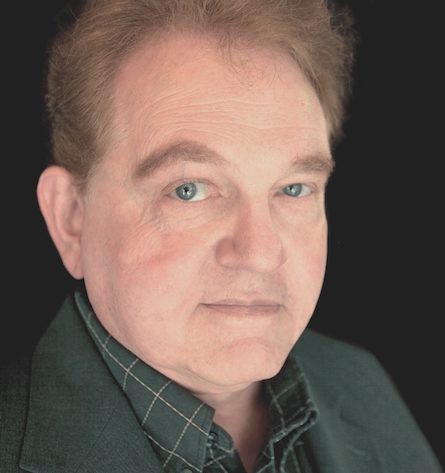 Raymond Modesti
Director of the Intenational Belcanto Academy
Raymond Modesti started doing small recitals at the age of the as well as singing on professional stage productions for The Lyric Opera of Los Angeles under Nandor F. Domokos, Conductor. His first parts were among the boy-soprano part in La Boheme, Gianni Schicchi, Amahl and the Night Visitors, and many walk-on parts all which stimulated his desire for the stage later on.
In The States, he took voice lessons from the Italian-American Bass: Giorgio Tozzi at the The Juilliard School. Upon winning a bursary to further his studies in Europe he continued his studies with Ettore Campogalliani in Italy.
To identify himself better in the art of Lieder-singing, he also studied with Hans Hotter in Germany.
Raymond, then sang in theaters all over Germany, expanding his career to opera houses all over the world: Austria, Belgium, The United States, South Africa and Australia.
He has a varied repertoire that ranges from Don Basilio (Barber of Seville) to Zachariah (Nabucco) and Daland (Fliegende Hollaender), Sarastro (Magic Flute) to Don Medigua (El Capitan by J.P.Sousa) to Don Quichotte by J.Massenet.
As Director of the International Belcanto Academy, Raymond shares his in-depth knowledge of the Belcanto school to students all over the world. He also helps young singers bridge the gap, often left behind after they have completed their studies at the music conservatoires. He is also instrumental in preparing young professionals in auditioning for agents and opera theaters.
Being in demand internationally, he gives master classes in Germany, Norway, Sweden, Italy, Belgium, The Netherlands as well as in The States.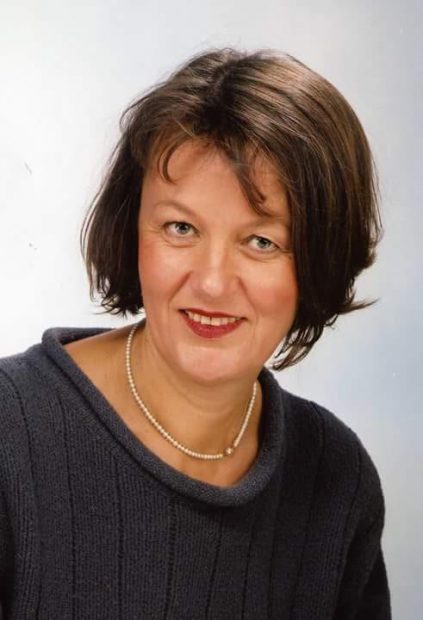 Monika Moldenhauer isteinedeutsche Mezzosopranin und Gesangsprofessorin an der Staatlichen Hochschule für Musik in Trossingen. Nach ihrem Gesangstudium, Studium in Musikwissenschaft an der staatliche Hochschule für Musik Karlsruhe, zahlreichen Liederabende, Internationalen Opern und Konzerte führte es sie nach Paris, Turin, Frankfurt, Leipzig und vielen anderen Orten. Sie gab auch internationale Gesangskurse an den Hochschulen in Buenos Aires, Mexico- City, Santiago de Chile, Cordoba/Argentinien, Moskau, Wien, Salerno/Italien. Ehemalige Studierende ihrer Gesangsklasse sind Preisträger nationaler und internationaler Wettbewerbe oder sind an Deutschen und internationalen Opernhäusern engagiert oder haben Professuren an Hochschulen im In-und Ausland inne. Monika Moldenhauer hat eine langjährige Tätigkeit als Jurorin beim DAAD und Fulbright, aber auch bei zahlreichen Wettbewerben in der Schweiz.
Monika Moldenhauer, German mezzo-soprano, the singing professor at the Staatliche Hochschule für Musik in Trossingen. After her has learned singing studies and musicology at the State University of Music Karlsruhe, performed she numerous recitals and international operas and concerts in Paris, Turin, Frankfurt, Leipzig, etc. She also gave international singing courses at the Universities of Buenos Aires, Mexico City, Santiago de Chile, Cordoba / Argentina, Moscow, Vienna, Salerno / Italy. Former students of her singing class are laureates of national and international competitions, are involved in German and international opera houses and hold professorships at universities in Germany. Monika Moldenhauer has been working as a DAAD and Fulbright juror and competitions in Switzerland for many years.
Monika Moldenhauer教授,女中音歌唱家,前德国特罗辛根音乐学院声乐系主任。1978年以演唱家身份毕业于卡尔斯鲁厄音乐学院,同年赢得柏林德国国家声乐比赛。自此Monika开始了的自己的舞台生涯,足迹遍布欧洲及世界各地,将文艺复兴时期的主题音乐会,巴赫的清唱剧带到了法国,西班牙,俄罗斯,墨西哥等地。作为法兰克福歌剧院,汉堡歌剧院的签约演员,除了演出大量古典及浪漫时期剧目,其参演的Franz Hummel的歌剧"蓝胡子",J.v.Bose的"少年维特之烦恼"以及Fr.M.Olbrisch的"破镜"均为世界首演。数次受邀在德国莱比锡音乐节,法国巴黎国际音乐节,意大利都灵音乐节等国际舞台献唱。与此同时,Monika和德国国家国际广播电视台录制了从文艺复兴时期到近现代音乐的大量唱片。作为德国DAAD(德意志学术交流中心)评审团,以及瑞士等国家的国际比赛评委,Monika在世界各地常年举办大师课,她的学生斩获了多项国际比赛大奖并活跃在欧洲及世界歌剧舞台上。